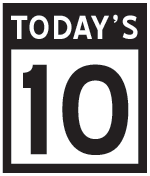 Tsk tsk… The Consumer Electronics Association finds that when it comes to saving energy, consumers are game. Unfortunately, accomplishing it eludes them.
Also, Violin's flash-based data storage story keeps resonating with VCs; ARM's journey to the data center might make a pitstop at PCs courtesy of Windows 8; and a cleantech incubator sprouts in San Francisco. All that and more in today's cleantech and green IT link roundup.
Consumers Still Clueless About Energy Efficiency – Forbes Blogs
Encouragingly (for home energy startups) many expressed an interest in taking energy management into their own hands.
Violin Memory plays at $400 million valuation – CNN Money
Company raises an additional $40 million as flash storage rival Fusion-io preps for its IPO.
Accelerators & Incubators: Greenstart Juices Clean-Energy Startups – Portfolio.com
One incubator aims to fast-track cleantech innovations with the same momentum that's pushing social media and deal sites to new heights.
How Green is Apple's iCloud? – Treehugger
Pretty green, we can assume. But lacking specifics, it's anyone's guess…
ARM betting on Windows 8 to get big share of notebook market – ZDNet
Is it a good intermediate step between smartphones and tablets to the data center?
Kaiser Permanente's own energy efficiency metric – DatacenterDynamics
By focusing on CRFE, the healthcare giant tweaked its data center cooling systems to dramatically improve energy efficiency.
Intel's new smartphone chip is key ARM battle – ComputerWorld
"Medfield" is scheduled to start showing up in smartphones by early 2012. But will the company's performance-centric ethos (vs. battery-preserving efficiency) hurt or help its case?
Siemens sues Samsung and LG over LED lighting patents – Digital Trends
The patent wars spill into the LED world.
BCS: IT Workers Need More Green IT Skills – eWeek Europe
The British Computer Society finds that techies are lagging in Green IT. But guess what… They've got new certs for that!
AT&T to Spend More with Suppliers That Track Carbon – GreenBiz
The telecom giant is taking more of its business to vendors that cough up their CO2 figures.