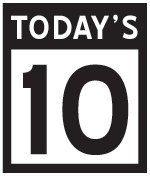 Today, Steve Jobs is expected to take the stage at WWDC 2011 and finally pull the curtain open on its cloud offering (and a little thing called iOS 5, and for Mac lovers, OS X "Lion"). Here's what some top online IT publications are saying…
Steve Jobs and the iCloud announcement: What his public appearance signals – The Washington Post
A huge deal or does Jobs' shadow already loom large?
Can Apple Make the Cloud Work for Consumers? – GigaOM
Only if Apple lets its i-devices break orbit from the Mac, according to enStratus Co-Founder and CTO George Reese.
What will Apple announce at WWDC 2011? We round up rumors in the wild – VentureBeat
How many of those rumblings will come true?
WWDC 2011: Keynote Preview – PCWorld
Amazon's and Google's Cloud Services Compared – NYT Gadgetwise
Now, it's on!
WWDC 2011: What to expect (and not expect) from Steve Jobs – The Guardian
The next big problem Apple wants to tackle: Your data – ZDNet
Can Apple escape its scattered cloud past?
Apple's WWDC: What to Expect – The Street
Report: Apple's Time Capsule to work as iCloud drive – CNET News
Apple to Unveil ICloud to Deflect Google Android – Bloomberg